Boundary Conditions

atmospheric discharge
air chamber
air valve
inline check valve
dead end
discharge tank
draw off
downstream reservoir
pressure regulating valve
pressure relief valve
pump station
surge tank
turbine
upstream reservoir
downstream valve
inline valve

Drawing the Pipeline network

On starting Hytran, the drawing view is opened and ready for drawing the pipeline network. The pipeline can literally be drawn in minutes.

Select the pipe drawing tool to draw the network
Select the Boundary conditions from the pallet, drag and drop onto nodes
Select the input tool and place over pipes and boundary conditions to open input dialog boxes
Select the locations where transients are to be plotted (see colored vertical lines 1, 2 & 3 in the window below)
Review results, edit drawing and try different methods of control



View the main window for drawing below.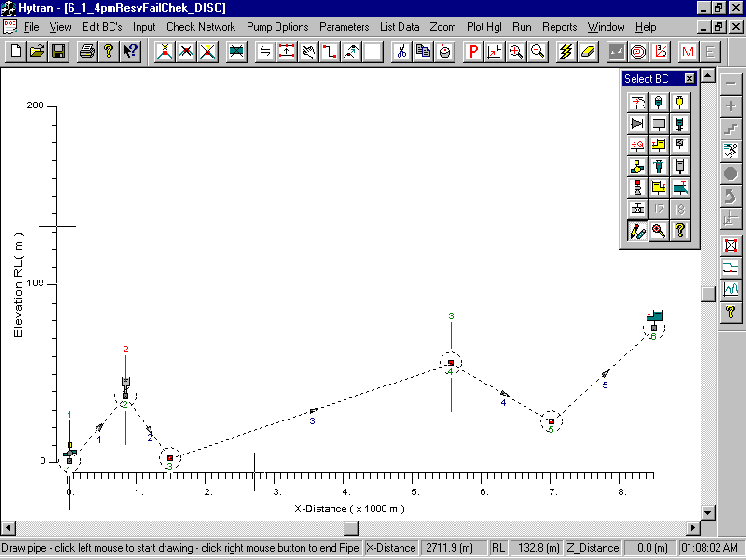 Copyright © 2001-2002 Hytran Solutions. All rights reserved.