Transient View

Real time instantaneous transients
Transient plots at different locations
Pipe flow direction
Cavitation

Running the Transients

When the network has been drawn and checked, click on the run button to start the real time transients. The window changes from the Drawing and Editing View to the Transient View which has two windows.

The larger window displays the real instantaneous transients propagating through the pipeline.
The smaller window displays the transients at selected locations of the pipeline identified by colored vertical lines.

Run Time Controls

| | | | |
| --- | --- | --- | --- |
| | Slow down real time transients | | Stop or pause transients |
| | Speed up real time transients | | Rerun transients |
| | Step by step transients | | Rescale the drawings |

The Windows environment is ideal for quickly drawing the pipe network and boundary conditions. A pipeline can literally be drawn in minutes.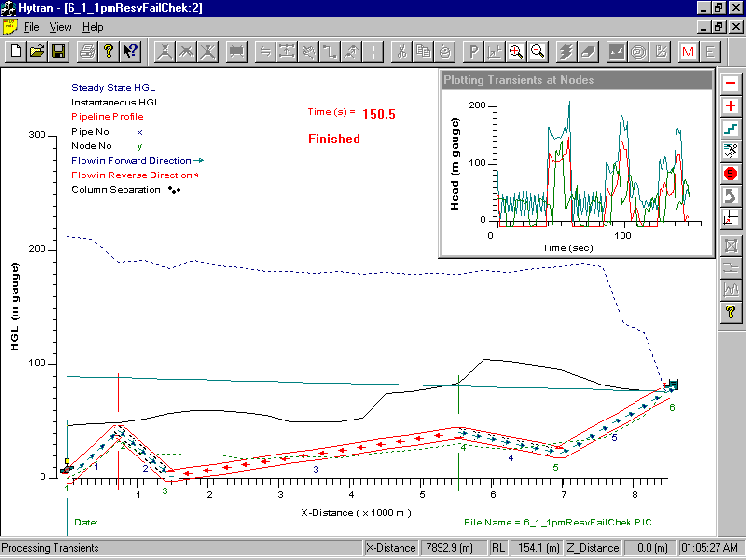 The above window shows the transients caused by pump failure are excessive and cavitation occurs at the high points.
The window on the left shows the transients with an one way discharge tank located at the top of the first rise.
Copyright © 2001-2002 Hytran Solutions. All rights reserved.